DIRECTORS PROFILE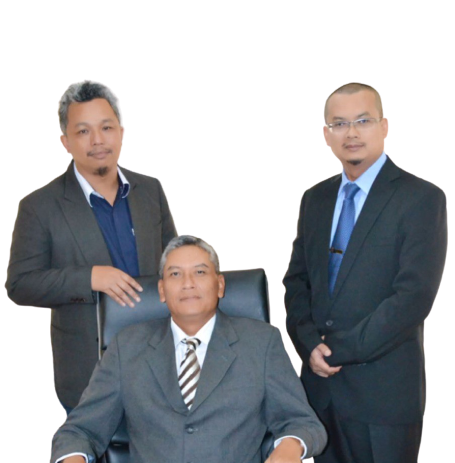 ISA BIN OMAR
Managing Director
A graduate of University of Western Australia majoring in Computer Science and Mathematics. He has over 38 years of experience in general management, project management, turnkey development and implementation. He has been involved in numerous turnkey projects covering areas such as financial, banking, trading and networking. He has managed a department of 80 personnel comprising of project managers, analysts, developers, implementers, engineers, trainers and consultants. As a Managing Director, he has contributed much effort gained from past experiences to build Isianpadu Systems Sdn Bhd into a progressive company.
MAHATHIR BIN HASHIM
Director
A graduate of Universiti Teknologi MARA in Computer Science, he has more than 28 years of experience in the ICT industry ranging from project management, application development and package implementation. He has considerable knowledge and expertise in systems engineering and telecommunication. He has vast experience in a wide range of technology platforms such as HP3000 and HP9000 Computer Systems, Sun, Powerhouse Tools, COBOL, UNIX, Windows, Linux, Java, Informix, Oracle and Microsoft.
HJ JASMANI HJ DARI
Sales Director
A graduate of University Science Malaysia majoring Computer Science and Management, he is currently the Sales Director of Isianpadu. A successful salesperson with more than 26 years of experience and has a proven track record in increasing revenue and complex product sets while providing the highest level of customer service and integrity. Skilled at developing and maintaining longstanding professional relationship with various clients. Exceptionally well-organized with a track record that demonstrates self-motivation, creativity and initiative to achieve both personal and corporate goals. Being responsible for business development, he is always looking for new business opportunities for the company.
WAN FAIZAL ZAINAL ABIDIN
Project Director
More than 35 years of experience in the ICT industry. Served as vendor for the past decade which involves application development, data conversion and integration. Capable to take over massive projects, manage people, cost, risks and manage high expectations in order to take the company to a new level.